Stillman downs William Carey, 86-83, in SSAC Game of the Week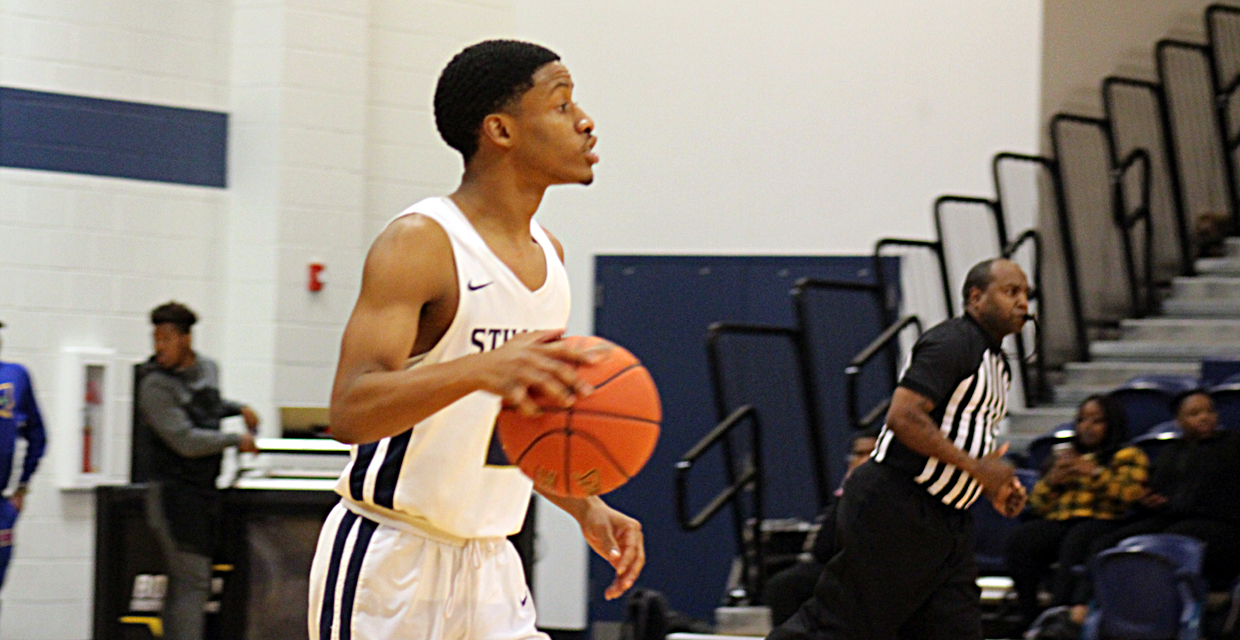 Devin Merriweather scored 20 in his season debut Friday night, including a layup with 10 seconds left to secure Stillman College's 86-83 win over William Carey University in the Southern States Athletic Conference Game of the Week.
Stillman's defense shut down the Crusaders on the final possession, locking down the perimeter to deny a shot attempt as the Birthright Alumni Hall horn sounded in the SSAC and home opener.
William Carey jumped out to a 15-7 lead in the first six minutes and led for the first 10 minutes of action. Derrick Finklea came off the bench and hit a 3-pointer with 9:57 to play in the first half to give Stillman its first lead, 22-21, and the Tigers roared into halftime with a 44-37 lead.
Stillman led for the first seven minutes of the second half, before WCU's Maxwell Starwood tied it, 58-58, with 13 minutes to go in the game. Chaun Moore followed with a steal and fastbreak layup to give the Crusaders the lead. It was the first of eight second-half lead changes.
The Tigers built their lead to eight points with 6:17 to play, but William Carey worked its way back into the game with eight points by Dajon Whitworth to make it a one-point game, 78-77, with four minutes to play. The lead changed four times over the next 90 seconds, before a Ladarius Carter 3 off a Finklea assist put Stillman in front, 83-81, with 2:00 remaining. Carter added a free throw with 53 seconds left to add some insurance. While Whitworth answered with a basket in the paint, Stillman controlled its final possession to run the clock down and set up Merriweather's final basket.
Carter led all players with a season-high 22 points, including four 3-pointers. Trey Petty scored 18 and had six rebounds to finish third in scoring for Stillman, while Finklea finished with 14 points, eight rebounds and four assists in 34:55 off the bench. Virgil Fields led all players with 12 rebounds.
Whitworth and Starwood each scored 16 to lead William Carey, followed by Emile Kazeneza (12) and Sayveon Bumpers (10).
Stillman College Athletics will not have in-person fan attendance for its first home basketball series against William Carey University, Jan. 8-9.
Both the women's basketball game and men's basketball game will be streamed live. To watch the game, visit Team1Sports.com/GoStillman and create a user account. Cost is $5.99 per game.
Live Statistics for all home games will also be provided, with links on the GoStillman.com basketball schedules. Updates may also be provided on the athletic department's @GoStillman Twitter account.