Spartans Volleyball gain 10 for Upcoming Season
Updated: September 9, 2020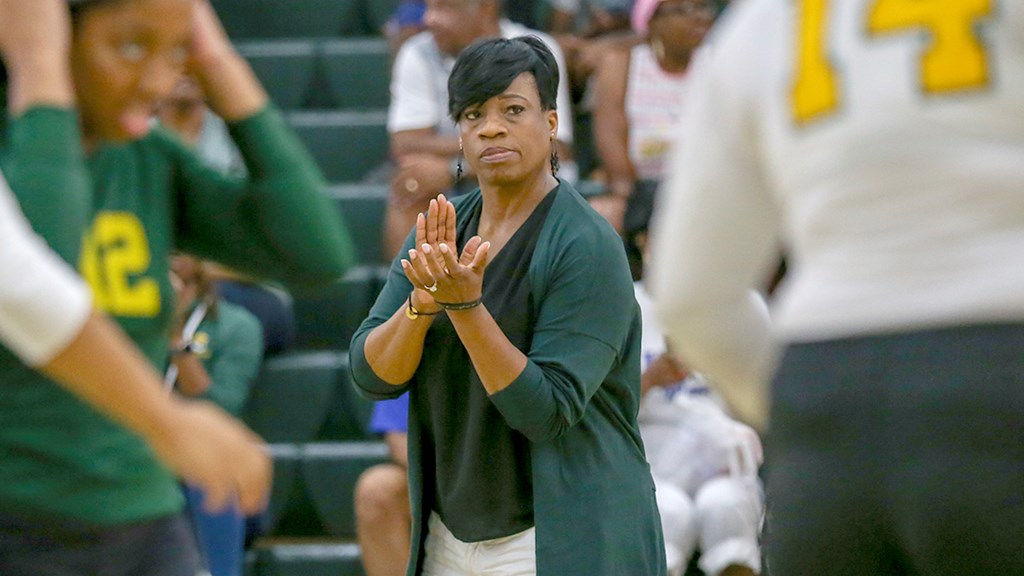 With the fall semester kicking into full gear, the Norfolk State volleyball team has welcomed a total of 10 newcomers to the program for the upcoming season. After the loss of a big senior class, head coach Kathy Bullock brought in six freshmen, three junior college transfers and one graduate transfer to bolster the Spartan lineup.

The 2020 recruiting class even has some international flair to it, with a pair of players from Puerto Rico – one a member of the national team – and another from Brazil. The class includes three middle blockers, two setters, an outside hitter, an opposite, a libero, a defensive specialist and a utility player.

"I am very excited about this class." Bullock said. "I was looking for players with grit, passion and the determination to win. It's a great time to be a Spartan."

In July, the 2020 fall sports season was suspended by the MEAC due to COVID-19. In August, the conference office announced plans to hold the 2020 fall volleyball campaign during the 2021 spring semester, beginning in January, pending NCAA scheduling guidelines and the status of the pandemic.

NSU lost eight seniors off last year's team and returns eight players for the upcoming season, including another five seniors.

The program's newcomers include middle blockers Paola Maradei (Sao Paulo, Brazil/Trinidad State JC), Anjola Thomas (Beaumont, Calif./Beaumont HS) and Kaia Brown (Long Beach, Calif./Long Beach Polytechnic HS); setters Jaida Bynum (Largo, Md./Elizabeth Seton HS) and Heliceliz Rivera (Corozal, Puerto Rico/Frontier CC); libero Nicole Rodriguez (Kissimmee, Fla./Daytona State College); defensive specialist Kalaya Brown (Mesa, Ariz./Mesa HS); outside hitter Rachel Williams (Mesquite, Texas/Arkansas-Fort Smith); opposite Paola Matos (Fajardo, Puerto Rico/Colegio De Diego de Carolina); and utility player Jurnee Stuckey (Cypress, Texas/Langham Creek HS).