Master P's Son Hercy Miller Announces His Commitment to HBCUs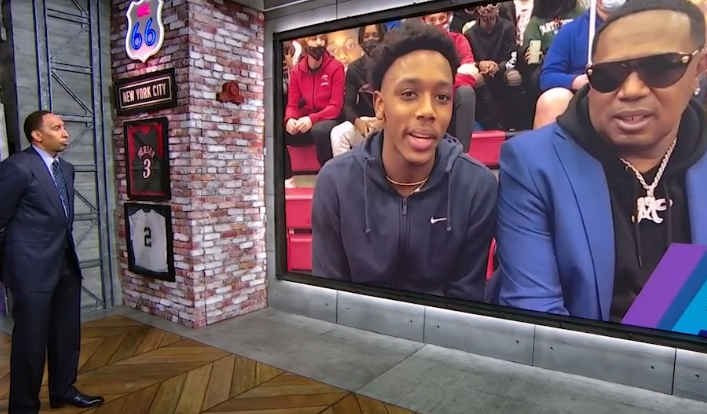 Hercy Miller, the son of hip-hop mogul Percy "Master P" Miller, committed Friday to play basketball at Tennessee State after saying he also received offers from Vanderbilt, LSU, UCLA, USC, Missouri, South Carolina, Arizona, Georgetown and several other larger schools.
Miller, a 6-foot-3 senior guard at Minnehaha (Minnesota) Academy, announced his decision at his school.
He had narrowed his final decision to Vanderbilt or TSU and chose the Tigers because wanted to be a part of a movement across the nation where several high-profile high school athletes are choosing HBCUs over bigger schools.
"I want to be a leader and a dream of mine and a goal of mine is to change the narrative," Miller said. "I want to show people you don't have to go to one of these big schools, Power Five conference schools, just to be great. There are a lot of great people who came out of HBCUs or mid-major schools. I want to be the next one."
Miller mentioned that Oprah Winfrey graduated from TSU, and Rob Covington, who is in his eighth NBA season currently playing for Portland, played for the Tigers.
He also pointed out that Ja Morant, now with the Memphis Grizzlies, played at Murray State, which is in the Ohio Valley Conference along with TSU.
Miller's brother Romeo played two seasons at USC and Master P said the family spent a lot of time in Nashville over the years, first in music and then during his sons' AAU basketball careers.
Master P said the decision was left solely up to Hercy.
"We've been in and out of Nashville before and everybody thought he was going to pick Vanderbilt. When he told (TSU) coach Penny (Brian Collins), 'This is where I want to go,' it was a surprise to all of us. I think this is bigger than just going to a school and bigger than basketball. What Hercy is doing is going to change the game and I think a lot of great players are going to want to go to HBCUs."
Master P and Hercy were impressed by Collins' boldness to recruit Hercy and go head-to-head with coaches from so many bigger schools.
"I had never seen a coach with that much confidence," Master P said. "Coach Collins was like, 'We want you to come here and I was like, 'Coach, for real? Do you know all the big schools that are offering us?' He said, 'Yeah, I looked at that. But they're nothing like Tennessee State.' I felt a realness in him and his staff. He wants a winning program and he wants to change how people think about Tennessee State and we're going to do that."
"I feel like Hercy is going to bring the whole community together," Master P said. "Because we not only want to play basketball. My thing is about being a part of the community, helping the next generation, helping the elderly. Just being in that environment and saying, 'How can we build something?'"