Mart chosen preseason All-GCAC
Updated: November 9, 2020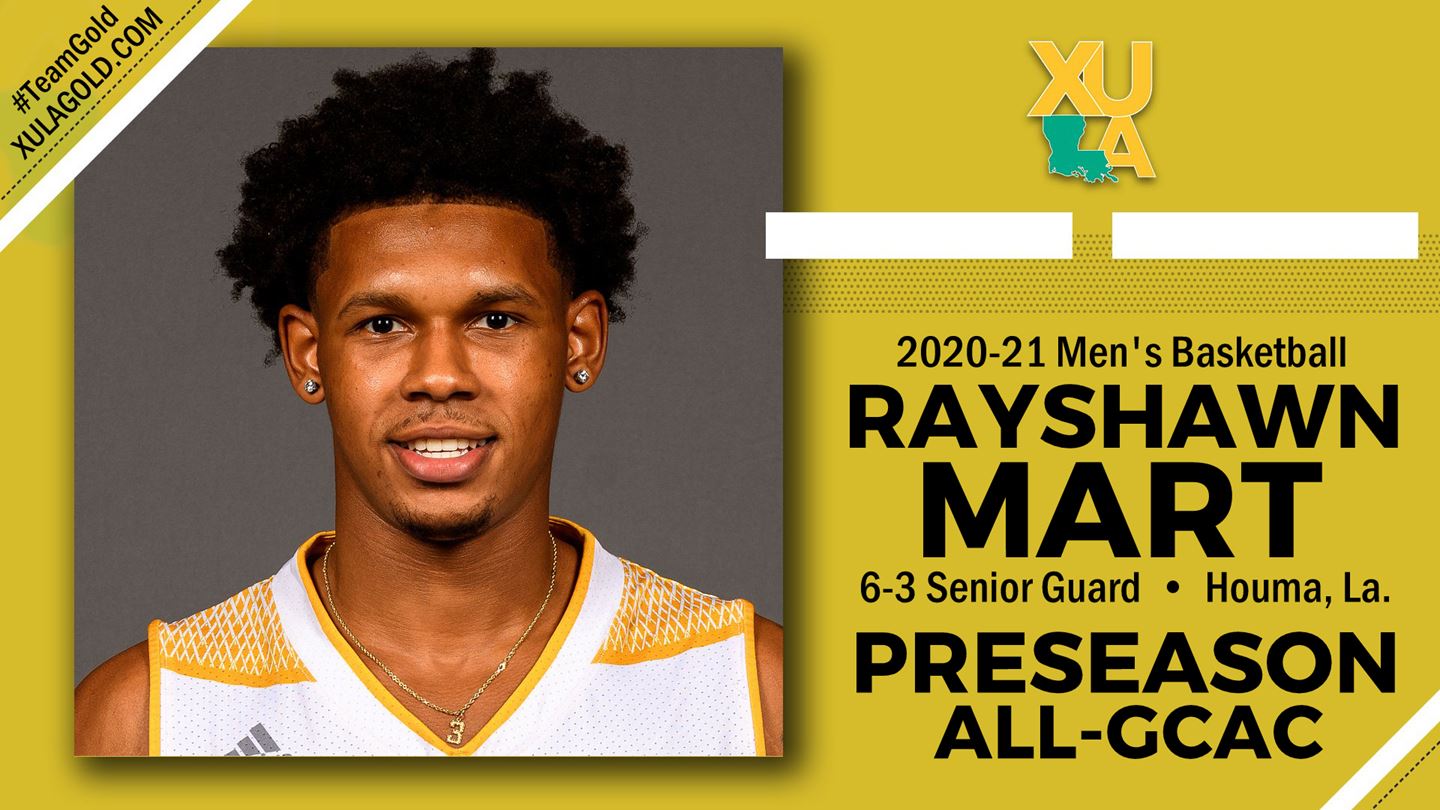 Xavier Univerity of Louisiana's Rayshawn Mart has been named preseason All-Gulf Coast Athletic Conference in men's basketball.
        The GCAC's seven head coaches voted on the five-member team, which the league announced Tuesday.
        Mart — a 6-foot-3 senior guard from Houma, La., and a graduate of H.L. Bourgeois High School — was the only GCAC player last season to reach 500 points, 150 rebounds, 25 made 3s, 70 assists, 50 steals and shoot 50 percent from the floor and 70 percent from the line. Mart averaged 16.5 points and 5.1 rebounds in 33 games and helped XULA finish 27-6 and win GCAC regular-season and tournament championships.
        "Since Rayshawn has been at Xavier, we've won two GCAC regular-season titles and won the tournament last season for the first time in a long time," XULA head coach Alfred Williams said. "Rayshawn continues to put in the work to be the best he can be. I'm looking forward to him having another great season."
        It's been a great start for Mart, who is averaging 26.5 points in leading XULA to two wins in as many games.
        Also named preseason All-GCAC were Talladega's Darryl Baker, Dillard's Malik Amos, Philander Smith's Dejalin Austin and Edward Waters's Maurice Johnson. Baker is preseason GCAC Player of the Year. XULA's Makye Richard was among six players receiving votes but not making the team.
        Next for XULA will be a 4 p.m. Saturday game at city rival Loyola. XULA is ranked 20th in the NAIA, and Loyola is 16th.