Howard Women's Track & Field Earns Fourth at the Towson Invitational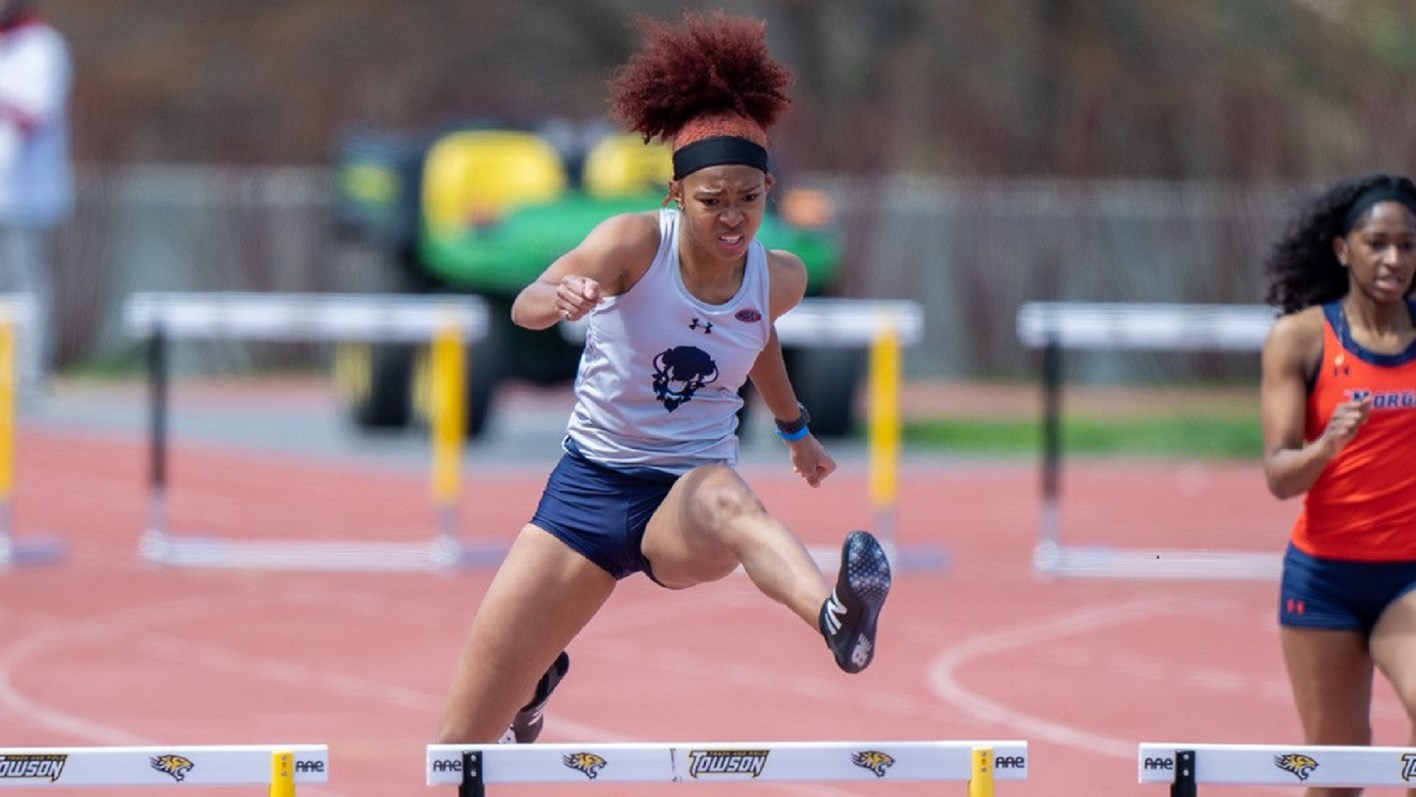 Howard University women's track & field team earned a fourth-place finish at the Towson Invitational, hosted by the Towson Tigers, producing 65 points in 19 events. The two-day event (April 2-3) took place at Minnegan Field inside Johnny Unitas® Stadium.
Freshman Kaya-Rae Dunbar (Burtonsville, Md.) led the way with solid performances in the 100-meter hurdles. After running a prelim-best (14.09), she dominated her competition in the finals with a winning mark of 14.01.
Sophomore Monika Williams (Denver) competed in the 400-meter hurdles where she placed second overall, clocking in at 1:04.73. The Denver native also took part in the 400-meter dash, setting a personal best (58.76).
Senior Destiny Stanford (Woolwhich Township, N.J.) ran a personal best 2:12.38 in the 800-meter run, earning her second place, while third-year Bison Jessica Wright (Durham, N.C.) finished runner-up in the 200-meter dash with a 24.71 mark (personal best).
After securing a spot in the 100-meter dash finals with an automatic qualifying time of 12.18, senior sprinter Ameenah Saalih finished fifth overall with a 12.19 time.
Saalih, fellow classmate Jessika Gbai (Philadelphia) and juniors Ja'Tae Joyner (Bowie, Md.) and Kennedy Lewis (Atlanta) took part in the 4×100 relays where they placed second, registering at 46.55.
Towson won the event, recording 207 total points, followed by Delaware (66) and Johns Hopkins (66), respectively.
On April 10, Director of Track and Field David Oliver and the Bison travel down to North Carolina A&T State for the Aggie Invitational.