MEAC Runners to Compete in USATF Outdoor Championships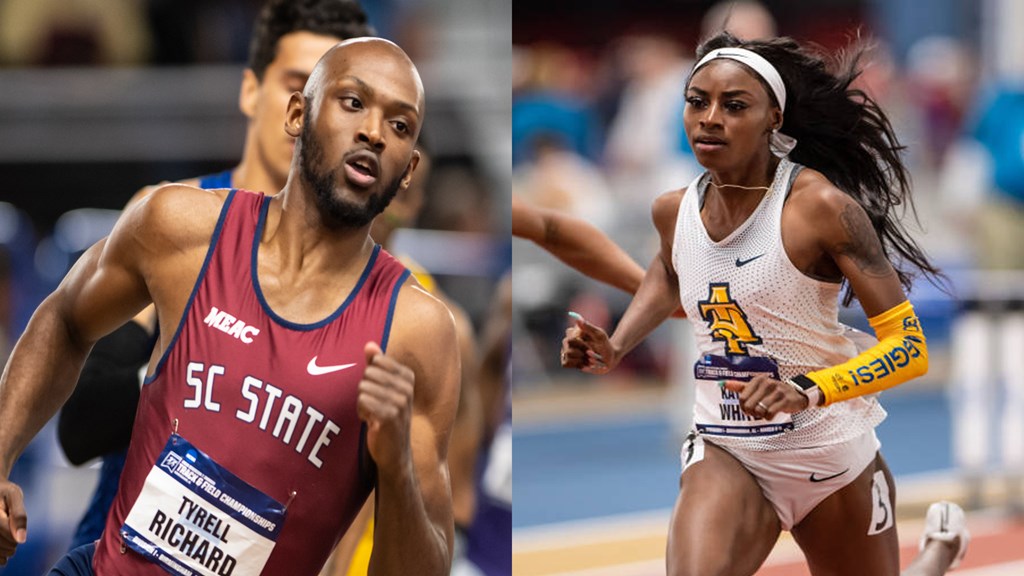 Nine runners with ties to the Mid-Eastern Athletic Conference (MEAC) will be running in the 2019 USA Track & Field Outdoor Championships this Thursday through Saturday in Des Moines, Iowa, according to entry lists on the USATF's official website.
Of those nine, there are two NCAA champions and several All-Americans.
North Carolina A&T State, which has been the class of MEAC track & field the past few years, will have five athletes who either currently represent the Aggies or are alumni. Kayla White, the 2019 NCAA indoor champion at 200 meters and the NCAA runner-up in the outdoor 100 meters, will be competing in both events this weekend.
White was also NCAA runner-up in the indoor 60-meter hurdles in 2019.
North Carolina A&T State's Rodney Rowe will also compete in the 100 and 200 meters on the men's side, as will former Aggies standout Christopher Belcher. Demek Kemp, the South Carolina State sprinter, will also compete in the 100 meters.
Trevor Stewart, who nearly won the NCAA title in the outdoor 400 meters last month in Austin, Texas, will compete in that distance this weekend. He'll be joined by former South Carolina State standout Tyrell Richard, the 2019 NCAA champion in the indoor 400 meters.
North Carolina A&T State's Michael Dickson is set to compete in the men's 110-meter hurdles.
Ce'aira Brown, who while at Hampton was a two-time All-American and three-time Outstanding Runner at the MEAC Championships, is set to run in both the women's 800 meters and 1,500 meters. Brown is the current MEAC record holder in the 800 meters.
Trey Holloway, who was an All-American, MEAC champion and record holder in the 110-meter hurdles (before Dickson broke that mark with a 13.54 at the NCAA Outdoor Championships), is also set to compete this weekend.
The NBC family of networks will cover this weekend's meet, with every event shown on the NBC Sports Gold app. NBCSN will have coverage on Friday from 7-9 p.m. EST, and NBC will have live coverage on Saturday from 4-6 p.m. EST.
Sunday's action will be shown on both NBCSN (7-8 p.m. EST) and NBC (8-9 p.m. EST).