Classic Bear Recaps: Morgan State Women Clinch MEAC Track Title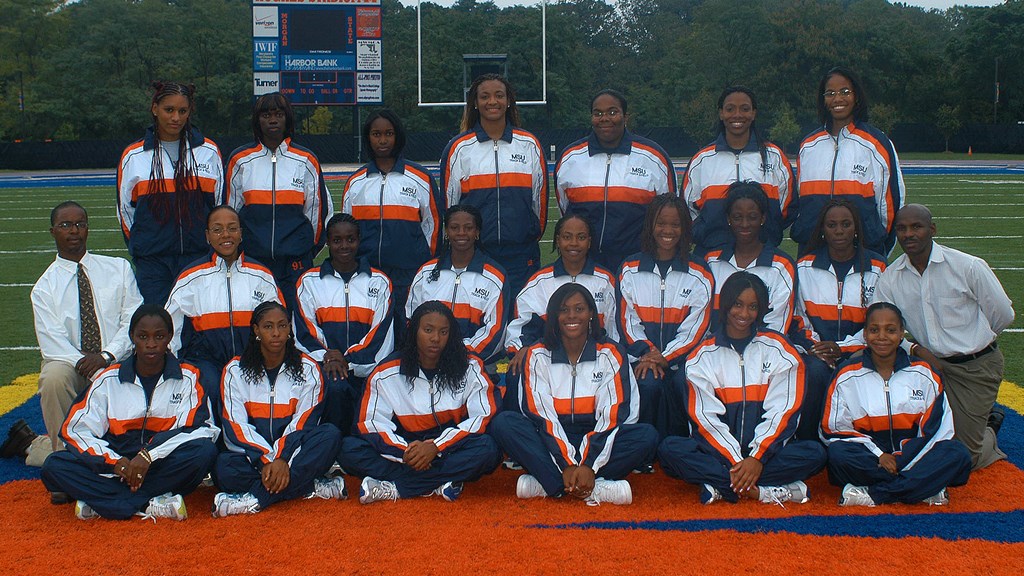 Courtesy of Morgan State Athletic Communications


The medical crisis impacting the nation and the world has caused sports across the globe to come to a standstill for the time being. For example, the Olympics scheduled for the summer of 2020 in Japan has been postponed until 2021.

While we wait on the sports world to get back on track, this is a good time to revisit the illustrious past of Morgan Athletics. Over the next few weeks we will tap into the archives for historic game recaps and stories.

Here's what happened on April 30, 2005:


Morgan Women Clinch MEAC Track Title
By Keith Henry, The Baltimore Afro-American

LAKE BUENA VISTA, Fla. – The Morgan State Lady Bears had enough depth and quality performances to overcome three-time defending champion Hampton and claim the MEAC Outdoor Track & Field Championship at Disney's Wide World of Sports Complex on April 28-30.

Basically, as a team, we came together…Instead of getting the victory in one main event, we focused on spreading it out," said MSU assistant coach Tammi McLeain. "That's how [we] were able to overcome and get the victory. We spread it out on the field and the track, and we came out on top."

Previously, Morgan was a distant second to Hampton in the 2003 Outdoor Championships and in the 2005 Indoor Championships, where Hampton's depth in all of the events worked out to the Lady Pirates advantage.

"Indoors, we came close to it. We almost had it, we touched it," Morgan sophomore Mariama Gondo said. "But outdoors, we wanted to make it final."

The Lady Bears learned from the past, and their depth in the field events proved to be the difference. Morgan State scored 155 points to Hampton's 131 to nail down the title.

Individually, senior Se'verine Tanic won the heptathlon with a score of 4,723 points. Junior Nichelle Gibbs took the 800-meter run in 2:12.76, followed by fellow junior Rhonda Auguset, who finished second in 2:13.89. Sophomore Romona Modeste dusted the field in the 400-meter hurdles in 59.89. The 1600-meter relay team of junior Janice Smythe, Gondo, Gibbs and Modeste (3:41.38) edged Hampton by a half second to win their race.

"I'm always at the door, but I couldn't ever open it. This time I've opened it and closed it," Morgan head coach Neville Hodge said on meacsports.com. "All the ladies gave me everything they had and they made it happen. It's a great feeling for me, it's great feeling for the kids, and it's going to be a great thing on campus when we get back."

Junior Takeithia Jordan added: "We put in a lot of work during practice and we just came here to win. So when we got here, we held it down in both the field events and on the track. Everybody did their part. We brought the championship home."

Gondo believed it took more than their own efforts to achieve this victory. She knows that this team is spiritually deep as well.

"Most of us are, for the most part, all from Christian homes. We do believe that there is someone out there that is better than us," she said. "And every single time we step out there, he's allowed us to put the pain behind us and be able to just finish. Everybody had this real good spiritual nature about them that just keeps us going."

With the exception of the heptathlon, the track and field event winners advance to the NCAA East Regional at Manhattan College on May 27-28.